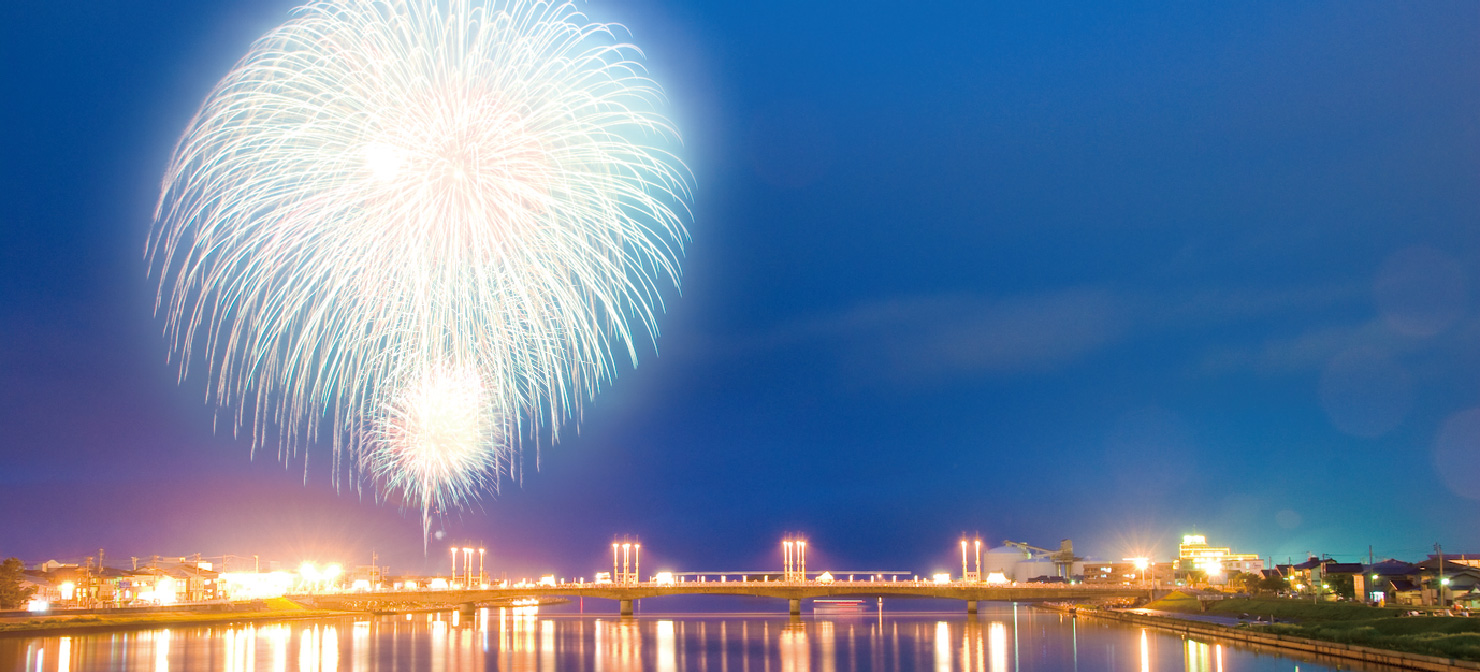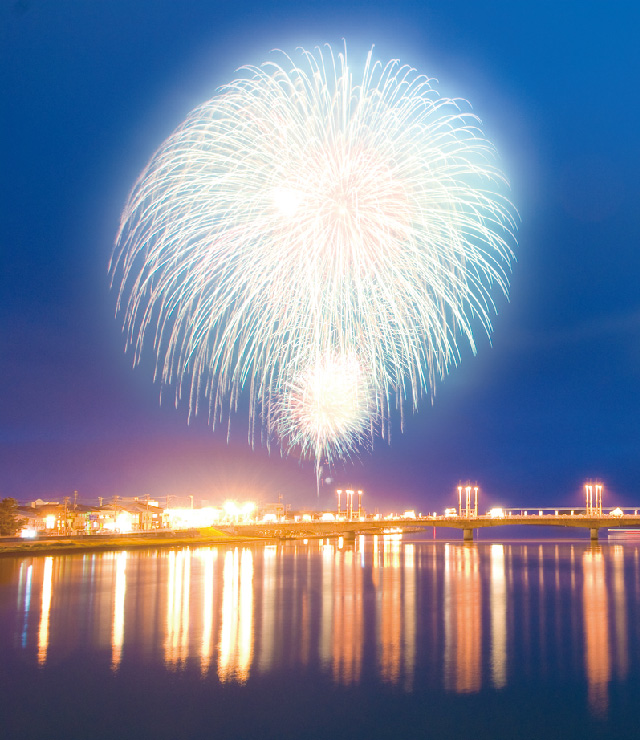 The summer of Niigata -summer-
Synonymous with warm summer nights and a festive holiday mood, Japanese fireworks are seasonal traditional not to be missed. Nagaoka city, Niigata prefecture is the 3 top fireworks festivals in Japan. The firework culture is a unique art form with Japanese firework craftsmen taking great pride in their explosive creations.
And fireworks festivals was recorded in the Guinness Book as the largest fireworks display. Plus, Nagaoka city`s fireworks shows with a 320 meter wide starmine display and a tall Niagara Falls program, impressing all spectators. How about enjoy this summer in Niigata. Our fireworks festivals would never disappoint you!