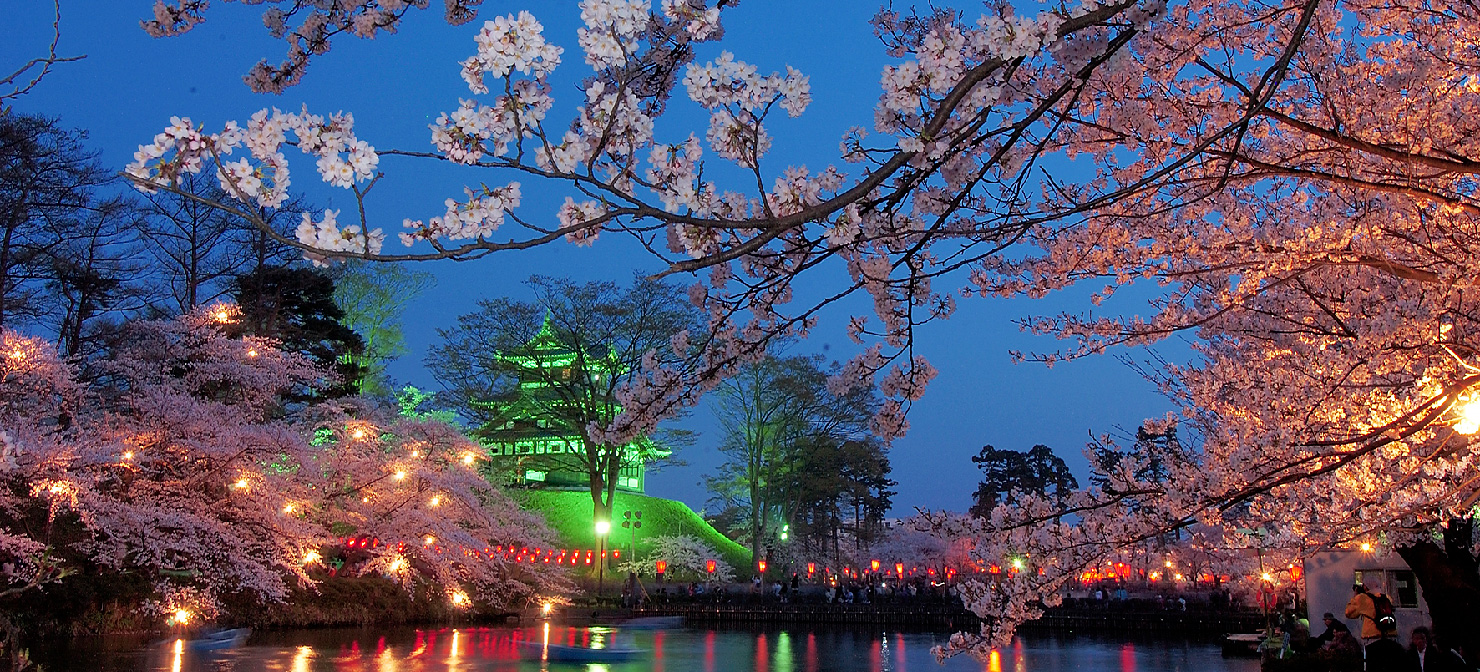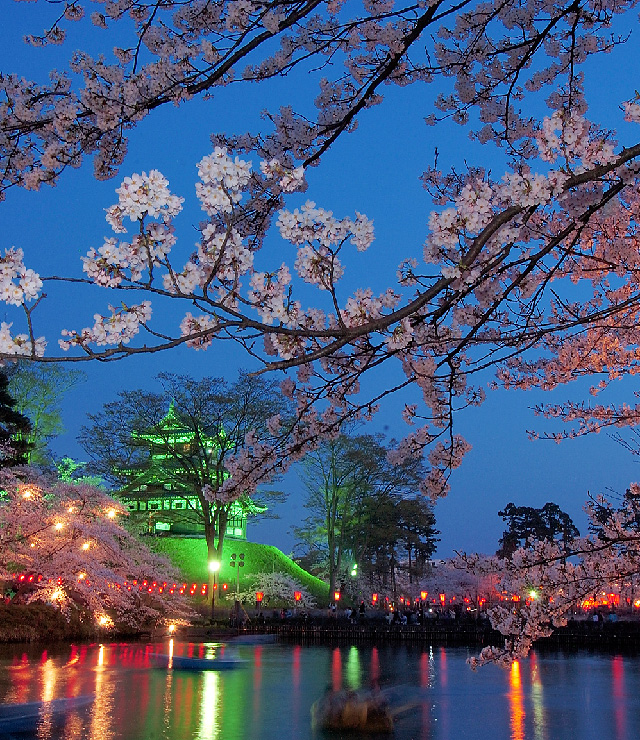 4000 cherry trees -spring-
Joetsu Takada Park, Tokyo Ueno Park, Aomori Hirosaki city are the 3 top spots for Hanami (cherry blossom viewing).
In order to protect the place from people or animals attacking it, Joetsu people used to dig a deep and wide moat which was built by the lord Tokugawa family in the Edo period. In the evening, Takada castle triple tower and cherry blossoms shine in the light of lanterns, sights of reflecting on the water surface of the moat shows us fantastic viewing from the daytime, and attracts our mind.
Takada Hanami has been recognized by the CNN TV program as a special Hanami festival 5 blooming great flower festivals.